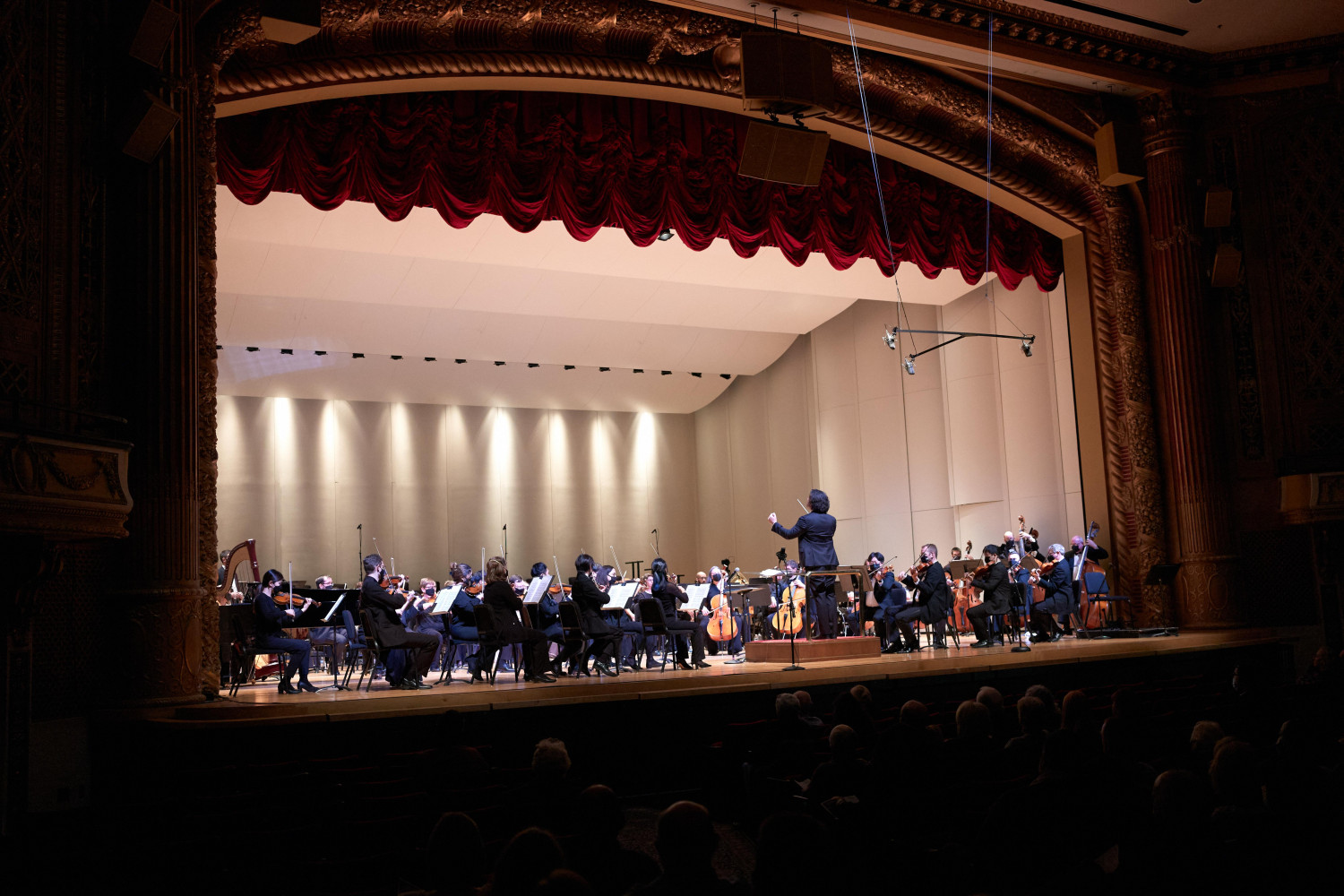 Ticket Policies
All programs, artists, and dates are subject to change without advance notice.
Delivery Information
The following delivery methods are available:
Ship - Your order will be shipped to the shipping address you specify at the time of your order. The package you receive will contain hard-copies of your tickets. These must be brought to the event(s). Please allow six business days for delivery.
Will Call - No tickets will be sent to you. Simply show up at the 6th & Main Street entrance of the Victory Theatre on the day of the event(s) and provide your name. Will Call is open 2 hours before the concert(s) begin. Only the person who placed the order can redeem the tickets. You must have a valid photo ID in order to be able to redeem the tickets.
Refund and Exchange Policy  The Evansville Philharmonic Orchestra has a "No Refund - No Exchange" Policy for Single Ticket purchased events.
Cancellation Policy - Concert cancellations are very rare and will only happen if a guest artist is unable to make it to the city before the scheduled event takes place OR a natural disaster happen. In the event a concert would be cancelled, the information will be posted on our website and also will be posted on the Evansville Philharmonic's voicemail message with further details and updates.
The following Payment Types are accepted for Online Tickets: VISA, MasterCard, Discover, American Express
The Box Office will open two hours prior to the start of the Classics and Pops Concerts at the Victory Theatre. To pay for or purchase tickets at the door, visit the Box Office located just inside the Sixth Street entrance. Pre-paid Will Call is located just inside the Main Street entrance.
All entrances and restrooms of the Victory Theatre are handicapped accessible. There are a limited number of wheelchair seating areas available on the main floor. Call ahead to reserve them and please indicate your special needs when ordering tickets. Wheelchairs and walkers must remain with patrons in the auditorium.
Children are welcome at the Evansville Philharmonic Orchestra! Parents/guardians should be aware that concerts often end after 9:00 PM, which is past many children's bedtimes. Provided this is not an issue, children are most welcome as audience members; however, the Evansville Philharmonic Orchestra has a strict policy regarding babies and infants. All children must be accompanied by an adult and have a ticket to enter the hall, even though all children are free in certain sections. Simply call (812) 425-5050 to purchase children's tickets. If you have additional questions as to whether a concert is appropriate for your child, contact the orchestra at 812-425-5050.
Everyone must have a ticket, regardless of age. Your attendance constitutes consent for use of your likeness and/or voice on all video and/or audio recordings or in photographs made during EPO events. All concert venues, names, and addresses are stated on the front of each ticket.
Electronic listening devices are available for hearing impaired patrons. Call the EPO Box Office to request devices (based on availability). Please see an usher before the performance begins.



Performances will begin promptly as scheduled. Latecomers will be seated at the discretion of management. If you are late, you will not be seated by an usher until an appropriate point in the performance, as a courtesy to performers and other patrons. Be advised, some concerts will not allow late seating. Unfortunately, we are not able to offer refunds or price adjustments if you arrive late for a performance. Patrons are prohibited from bringing in unauthorized items (i.e. firearms, knives, etc.). Please silence phones. Cameras and recording equipment are prohibited inside the theatre except when indicted (flash photography strictly prohibited).