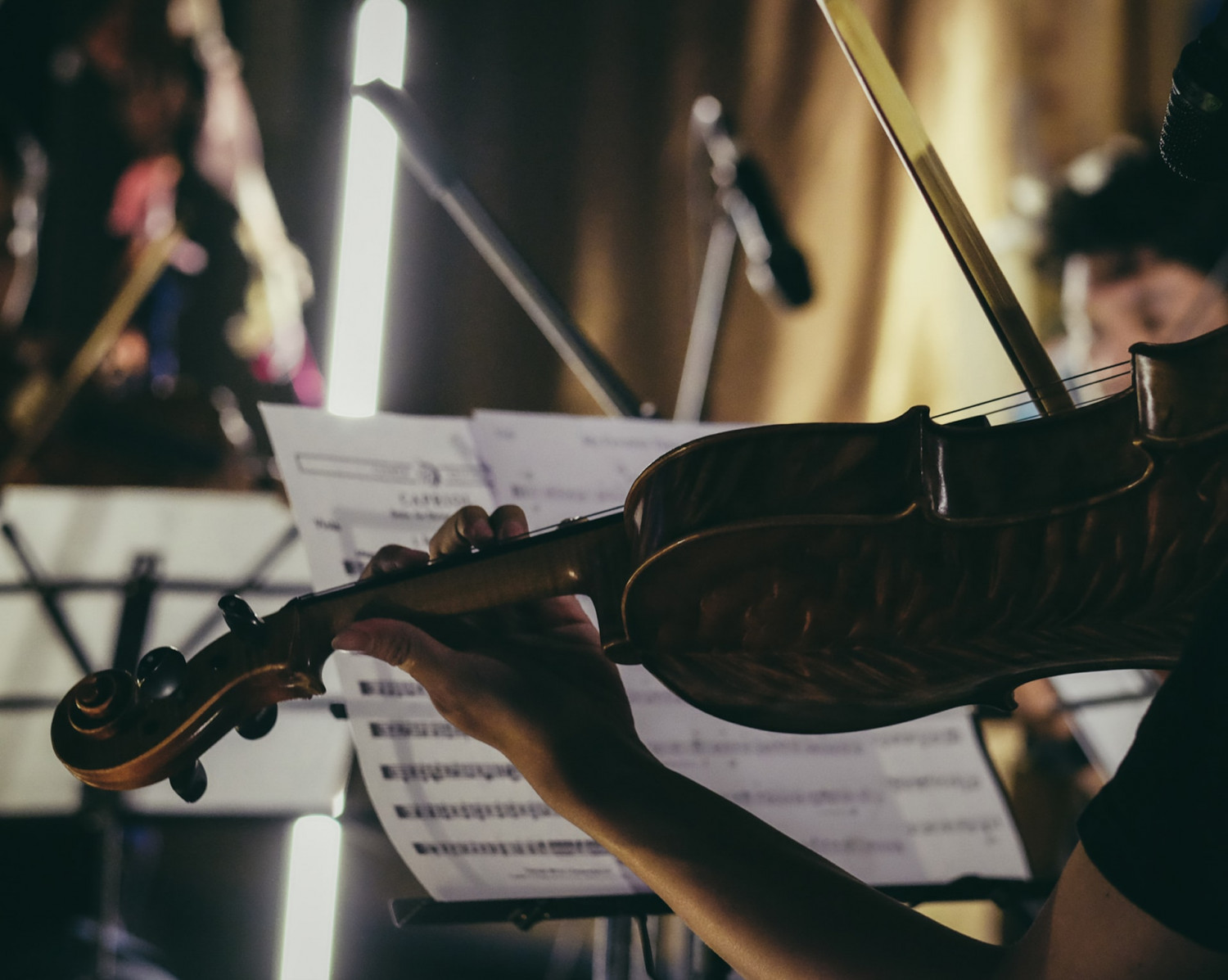 Evansville Philharmonic Chorus
The Evansville Philharmonic Chorus performs under the direction of Andrea Drury.
The Evansville Philharmonic Chorus (EPC) performs major choral repertoire with the Evansville Philharmonic Orchestra on its subscription series in addition to special appearances throughout the year such as caroling during the Holidays, runout performances, and its Annual Choral concert.
Rehearsals are held on Monday evenings from August 23 through May 14; additional rehearsals are required with orchestra on the week of performances. For more information, call Danniece Henderson, Director of Operations and Chorus Manager, 812-425-5050, Ext 310 or email dhenderson@evansvillephilharmonic.org.
President: Donna Jeffers
President-Elect: Patricia Colbert
Secretary: Marilyn Lankford
Past-President: Ellen Welcher
Jill Hemminger (S)
Mary Forbes (A)
Andy Seibert (T)
Ben Luttrull (B)
Assistant Section Leaders
Libby Marshall (S)
Diana Kuhlencamp (A)
Stephen Best (T)
David Coker(B)
Michele Wagner
Kim Moors
Heather Marin
Nicholas Rhoades
Andrea Drury, Vocal Music Director for North High School, Trinity United Methodist Church, and accomplished soloist was appointed Conductor of the 125+ member Philharmonic Chorus in July of 2012. Under Mrs. Drury's direction the chorus continued its refinement of technical skills and continued growth in artistic interpretation. During the 2012-2013 season the Chorus presented its annual Choral Concert, the Pops Mancini Magic and the Classics season finale Verdi Requiem. In the summer of 2015, Chorus members toured Ireland under the direction of Conductor Andrea Drury performing in multiple concerts. The proceeds of these concerts aided fundraising for local charities. An additional impromptu performance took place at the Waterford Crystal Showroom. 2015-2016 the Chorus performed Britton's War Requiem in the fall, added a holiday performance of Handel's Messiah at St. John's Catholic Church in Jasper, Indiana, in February performed Handel's Elijah and finished the season with Barnett's The World Beloved: A Blue Grass Mass at the annual Choral Concert. 2016-2017 performed Leonard Bernstein's Mass, John Rutter's Gloria and Magnificat by Thomas Drury, an original work composed for Mrs. Drury in honor of her being selected as the Conductor of the EPC. In 2019 it was announced that Mrs. Drury is returning to conduct the chorus once again who is now the EVSC Fine Arts Specialist.
Stacia Ahlfeld
Heather Bell
Kerri Blanford
Angelika Clark
Chavandra Clark
Mandy Conner
Nancy Hart Copley
Amelia Cottrell
Janice Evans
Amber Ferguson
Conni Harness
Jill Hemminger
Danniece Henderson
Susan Henze
Janet Hodge
Wanda Kavanaugh
Julie Lauer
Katie Lee
Kimberly Lehman
Libby Marshall
Jennifer Mason
Wendy Menke
Erika Miller
Kim Moors
Alison Oldham
Sally Perkins
Anne Pritchett
Carolyn Scavone
Jillian Shade
Abagail Suddarth
Lee Thomas
Shawn Voyles
Natalie Wade
Karen Weck
Pat Welborn
Ellen Welcher
Laura Witte
Melissa Bethel
Erica Birkner
Ann Boyd
Becky Brookman
Patrica Bunner Colbert
Shelby Clark
Kelley Coppens
Pam Doerter
Mary Forbes
Diane Hill
Debbie Howell
Jane Jackson
Lynda Johnston
Diana Kulenkamp
Sally Lager
Marilyn Lankford
Peggy Liberti
Lorrie Littrell
Heather Marin
Michelle McConnell
Rut Metger
Lydia Moll
Lisa Mosley
Dorcas Newkirk
Linda Palmer
Beth Pieper
Aleigh Pratt
Christie Reagan
JoAnne Reihnardt
Chelsea Riley
Jana Sallee
Victoria Schaefer
Alex Smith
Michele Wagner
Nadia Wilkes
Arthur Adye
Stephen Best
Chris Carner
Ken Colbert
Cletus Davis
Phil Fassett
Chad Hayden
David Henze
Donna Jeffers
Michael Miller
Chris Price
David Pugh
Nick Rhoades
Matt Rundle
Ross Sanford
Andy Seibert
Kerry Showers
Adam Sokeland
Joe Wells
Andrew Kent
Brad Betsworth
Charles Blesch
Phil Boyd
Craig Butler
David Coker
Don Condon
James Gorman
Ad Hodge
Ryan Knight
Frank Liberti
Ben Luttrell
JD Mason
Stephen Marshall
Mark Powers
Robert Reinhart
Patrick Ritch
Dan Scavone
Richard Sprinkle
Don Summers